OUR JOURNEY
Proven Success in Animation Education, Our Results Speak for Themselves
At Arena Animation, we take pride in our commitment to providing top-notch animation education to our students. Our credibility is reflected in our impressive statistics and testimonials from our successful alumni. Here are some of the ways we've earned our reputation as a leading animation school :
Arena Animation is a great place for learning CG (Computer Graphics) and the staff is very interactive and helpful.
Arena Animation gives its best to make the students self-reliant and equip them with the best artistic approach.
Teaching facilities at Arena are superb with a lot of activities and workshops.
The Placement cell is very good at providing opportunities to the students right from the first semester.
Arena's multi-disciplinary course structure helped me explore my true potential. Thanks Arena & Team. GRATEFUL!
My experience at Arena Animation was very rewarding. Right after completing the short course, the Placement Cell was very prompt and helpful in arranging the interviews with hiring firms.
I think Arena Animation is the only institute which provides value for money. Also, they provided me a very good part time job opportunity which did not interfere with my third Semester (3d animation).
Amazing people with beautiful attitude, helped me in finding a good job among many.
A place with wonderful environment for making a bright future. Lots of opportunities in excellent companies in NCR.
Arena Animation provides a platform to your career from where you can achieve your dreams.
00

+

Years in Sector 14, Gurgaon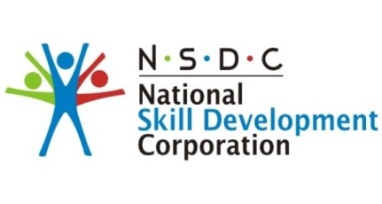 DISTINCTIONS
Awards in Creative Minds (Arena Inter-Centre Competition)
Winner
Best 3D packshot
Best Cartoon Design
Best Stop motion Film
Best 3D Animation.
Best Story / Concept / Script (3D)
Best 2D Animation
Best Graphic Design


First runner up
Responsive web site
VFX Category.

Distinctions

Oldest and biggest Arena Centre of Haryana.
Only one in Haryana with over 26 years of proven excellence in shaping winning careers
Spacious academy-owned, global standard campus, spread over 3 floors having air-conditioned classrooms and labs, with 100% power back up for uninterrupted learning.
We offer unlimited practice hours for our students.
Dedicated Placement Cell at the centre level to guide and assist all career students
Highest ratio of Placement Opportunities per student – no upper limit on number of job opportunities for our students
Only Arena centre offering "Career Growth Assistance" to its ex-students as well
Alumni can register for better placement opportunities through us – a FREE service.


TRY IT OUT
Ready to Start Your Animation Journey?"
At Arena Animation, we're dedicated to helping you achieve your animation goals. Whether you're looking to start a new career, enhance your skills, or transform your business, we have the best animation courses for you.
Register for a FREE Demo Class